A Power Stroke Dog Deck ...

Building a Power Stroke Dog Deck, that only takes a couple minutes to either install or remove, will make traveling with your pups a more enjoyable time.
In addition, it also gives some protected space under the deck for small cargo. Such things as a jacket, your lunch, a camera case, miscellaneous odds and ends you need on the road.
Depending on how high you build the support arms/side bars for the  Dog Deck... you can adjust that space a bit to suit yourself...
I saw this Dog Deck in a Power Stroke in Las Vegas, when we were there for the Australian Shepherd Club Association Nationals.
The first Pic shows the Dog Deck in place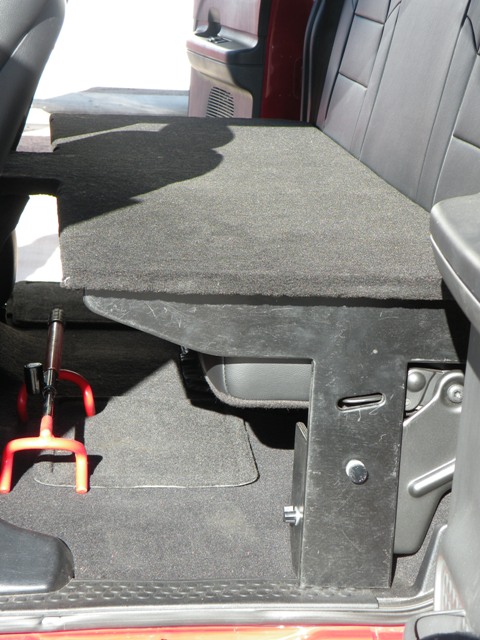 The Dog Deck top is simply lifted off...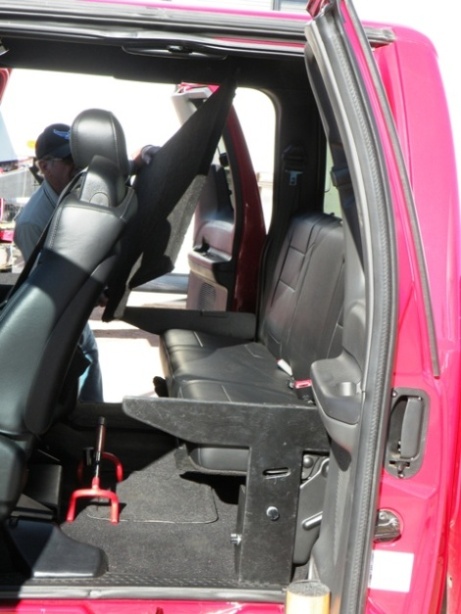 Here is a clear pic of one of the sidebars still in place... as well as a close up of the retaining knobs used to secure it to the factory seat base. (Standard 1/4x20 Knobs available at a good hardware store)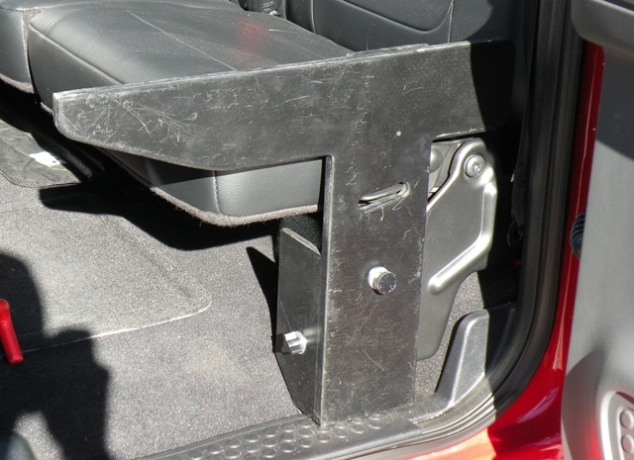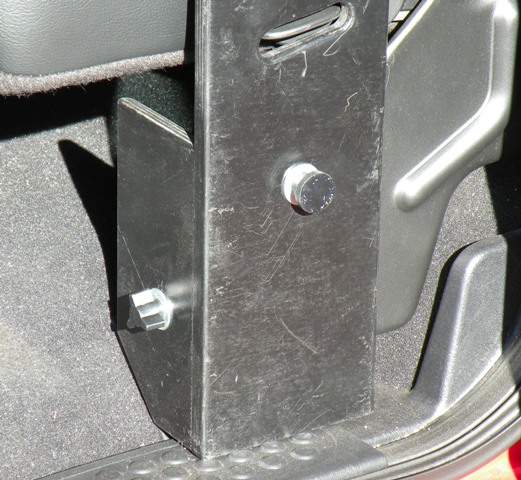 Here is another photo showing more detail of the two supporting side bars, clearly showing their configuration.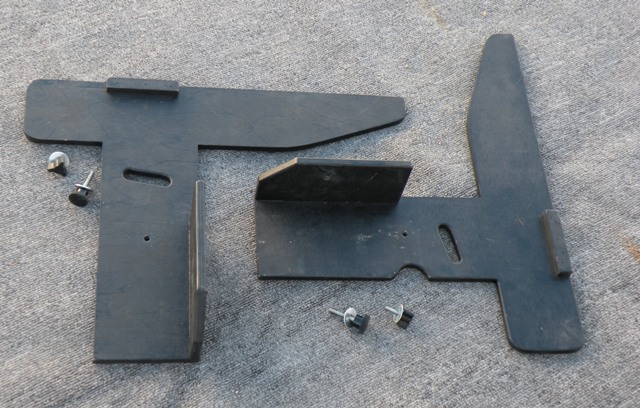 These last two photographs of the Power Stroke Dog Deck show the passenger side seat base. The Factory Seat Base is drilled and then tapped for the retaining knobs to thread in to, securing the Dog Deck Support Arms.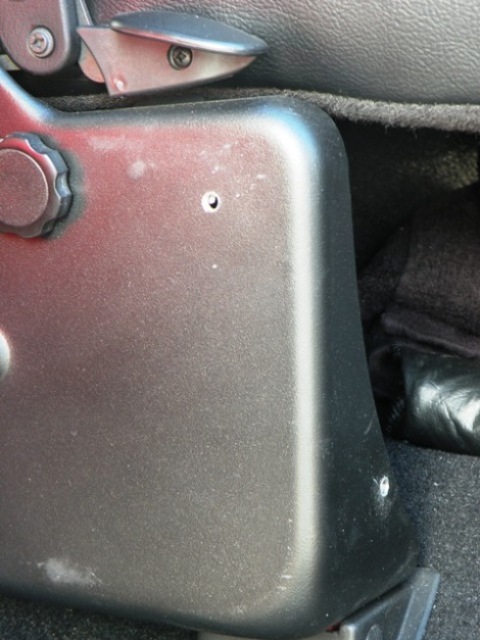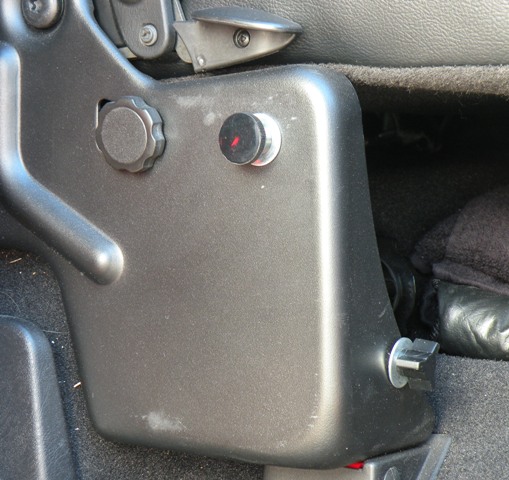 OOPS! The only thing I failed to photograph was the bottom of the Dog Deck panel itself... As I recollect it, there were a couple simple cleats or slats to index the deck on the side bars and hold it steady so it doesn't slide around.
A pretty neat and clean design... about the only thing I might change on it, would be to raise the deck level a little bit so that a dog laying on it can watch out the windows a little easier... of course... that means you would likely have to add an intermediate step... like I did on the dog deck in my Cummins... to make jumping in... and out... a lower impact operation!
... so... maybe this layout is a good compromise for a Power Stoke Dog Deck... and maybe I should just be quiet!