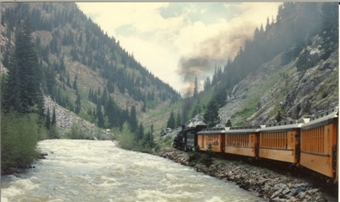 RV Recreational Activities
The Icing on the RV Boondocking cake!
You've made it! You're there!
Which recreational activities or hobbies are you going to pursue?
The rv is outfitted in fine shape. The house has been sold. Your finances are in order and your time is now your own.
What are you going to do with it? Which hobbies fit you, your lifestyle and your rig?
There is no shortage of pursuits to occupy your time. From simple hiking, biking and fishing, to kayaking, photography and dog agility, there is no limit to what you can do when rving!
You have worked hard your whole life. Now it's time to go out and reap the rewards. You have earned it! Enjoy!
Saddle up and let's go!
Hiking
Biking
Kayaking
Backroading
ATV's
Leather craft
Beading
Photography
Fishing
Scrapbooking
Sewing
Stargazing
Painting
Gold panning
Metal detecting
Geo-caching
Woodcarving
Boating
Dog agility
Making Cabachons and Jewelry in Quartzsite
Have you ever thought about Writing for Recreation?
Photography is a pretty good companion for RV Boondocking
Hiking is another perfect fit for RV Boondocking
Leather Craft for RV Boondocking entertainment!
Use Scrap booking to preserve your RV Boondocking memories
An RV Boondocking Motorcycle
A Motorcycle Carrier to haul "Slick", my Yamaha on our Fiver
Motorcycle Gear for the RV Boondocking Biker!
Dog Agility for RV Boondocking!
---
Though I might like to... I Just can't afford all of the RV Recreational Activities There are!
... So... How about ya'll share a story or two about YOUR RV Recreational Activities!
You can do that right here! Tell us what you do, how you do it... and if you feel like it... why you do it! Be sure to include a picture and a few words telling us what the picture is about!
Come on! There's a whole world of things to do out there that I can't even start to tell folks about... Do your Brother and Sister RVers a favor and give 'em an informed "Look See" at some sort of avocation they have been wondering about... you're the expert... Give 'em a hand, OK?
You know about it! Share your knowledge with 'em!


Return from Recreational Activities to Goin' RV Boondocking