My Cowboy Biker RV Bookstore
Welcome to my RV Bookstore! Come on in and Look Around!
If you're in a hurry just click HERE to go straight to my ebook Pages...
OK, straight off, this "Bookstore" ain't really a bookstore...
What it is, is more of an ebookshelf, and 'bout the onliest thing you're gonna find in it, are the books I, in my infinite, cowboy wisdom have wrote down my own self. :o)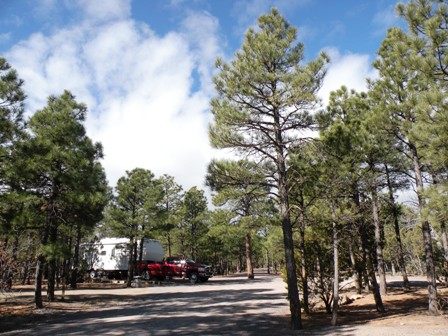 The way that the electronic readers are improving over the last few years, I've decided that ebooks are the way of the future... and let's face it... when you can pack more than a thousand books into a lil' electronic gizmo, the size of a larger paperback book...
... That makes 'em perfect for RVers, where their storage and weight capacities are generally stretched a mite thin, And, as it turns out, e readers and the ebooks they carry are rapidly gaining popularity with the rest of the population as well.
So... as I've been working on my own lil' books, I decided that I'd climb on that bandwagon, and convert all my books to ebooks ... and ... rebuild my RV Bookstore into a tee total, 100%, ee-lectronic ebookshelf, sort of a situation.
Going the e reader route lets me make a pretty huge cut in the price to you, allows you instant gratification, since you get your book as soon as you pay for it. No more waiting on the mail man!... and actually, once I eliminated all the costs and problems of printing and shipping... offers up a better return to me! Suh-wheet... winners all around!
Anyhoo... Look around... the ebookshelf ain't very full yet, but go ahead and see if any of my ebooks tickle your fancy...
Many Thanks for stoppin' by.
And please, Come on back once in a while, to see if there are any new Titles on the bookshelf.
So now... check out the various bookshelves below.
---
E-Reader Information
Confused about E-readers? Here's a pretty good review location to help sort out your E-reader confusion.


General RVing ebooks
My RV Books

RV Books and Guides by Other Authors


Short Stories and Miscellaneous
My Western Fiction
A Matter of Honor; My first ride into the world of Western Fiction. Published as an ebook at Smashwords , Barnes and Noble e-books and the Amazon Kindle Store

A Pair of Second Chances: My sophomore Novel and my first foray, diving in with the bigger fish in the deeper waters of Suspense Fiction. While still carrying some flavor of the west, this is more of an Action Suspense with a touch of Romance. I hope you'll give it a try.
---
Return from RV Bookstore to Goin' RV Boondocking